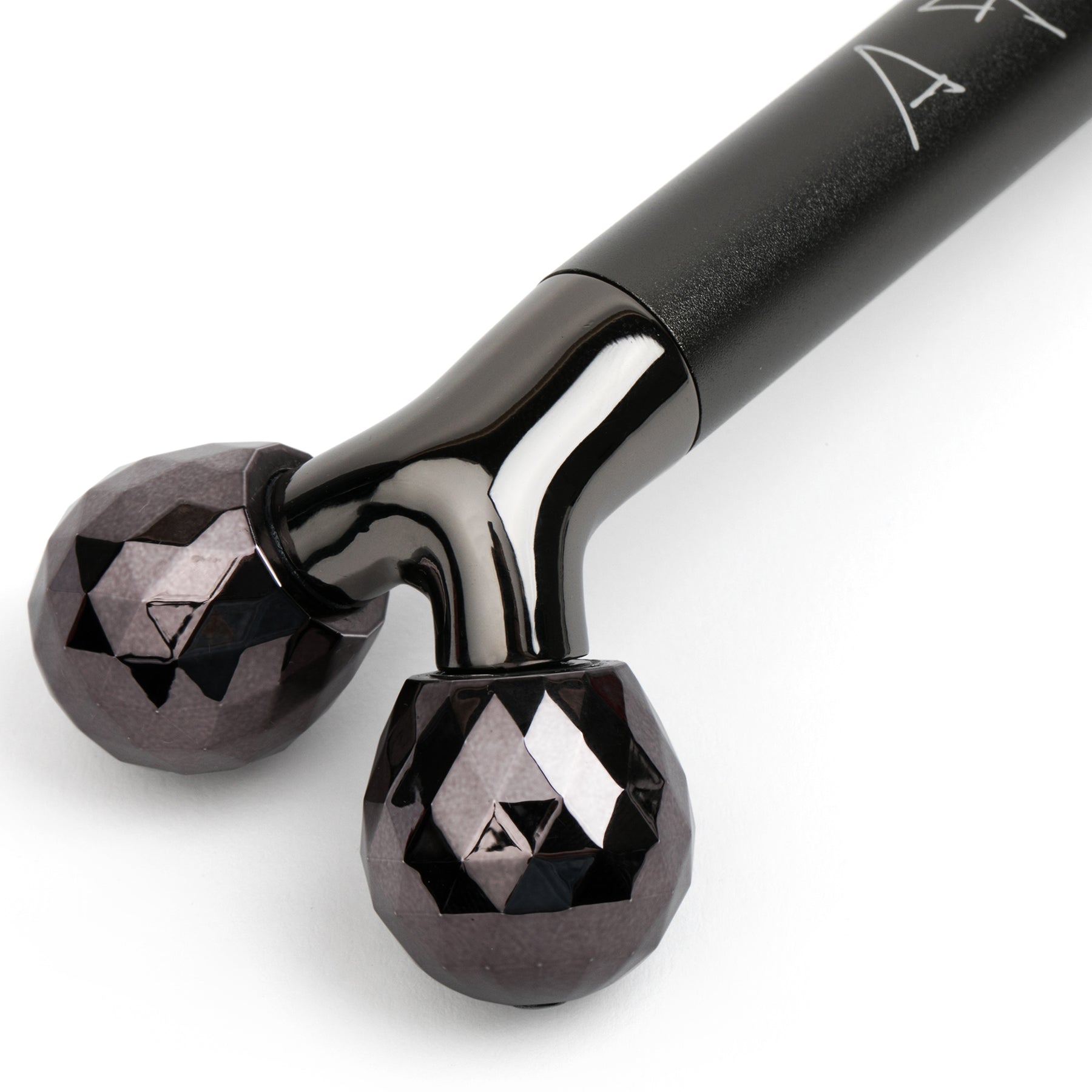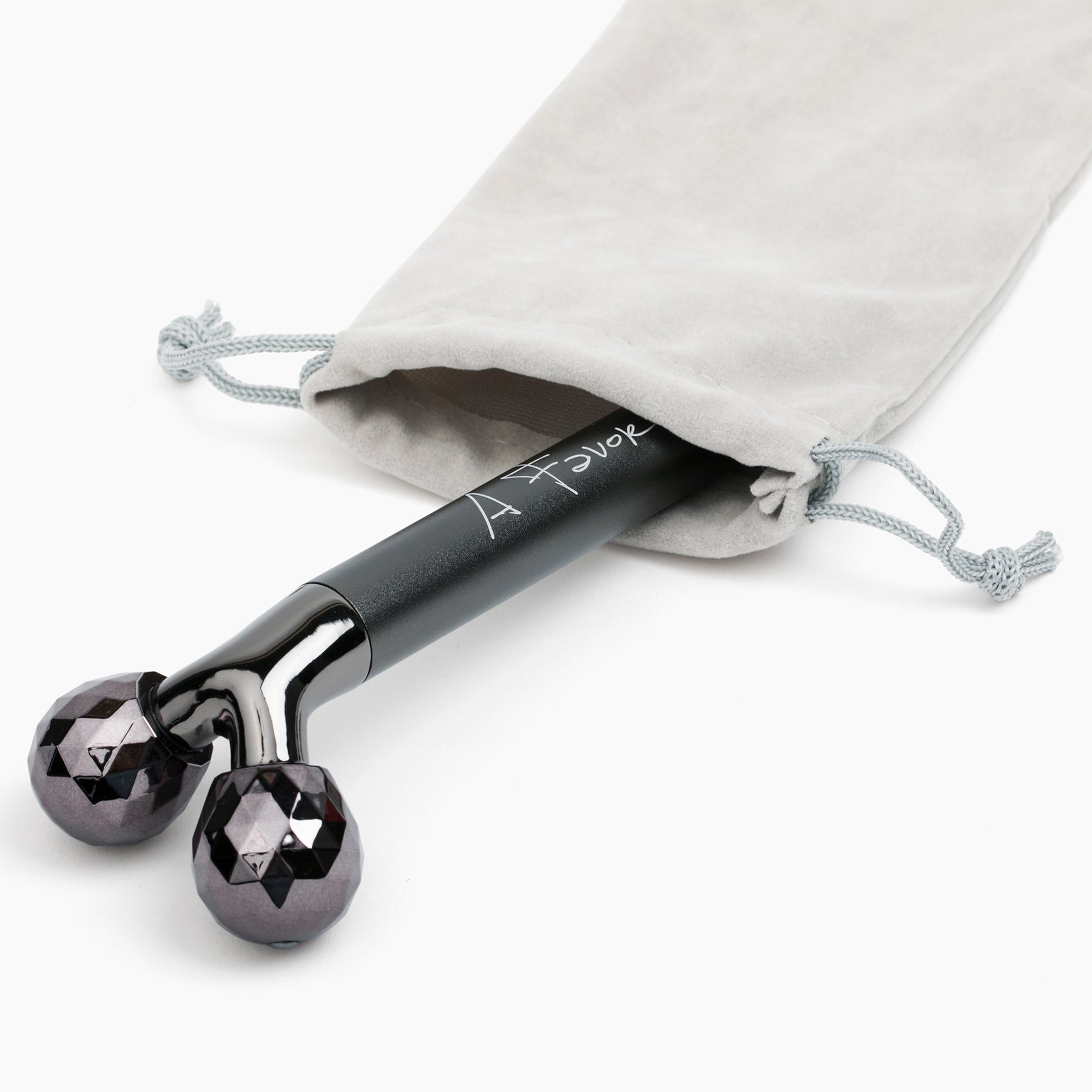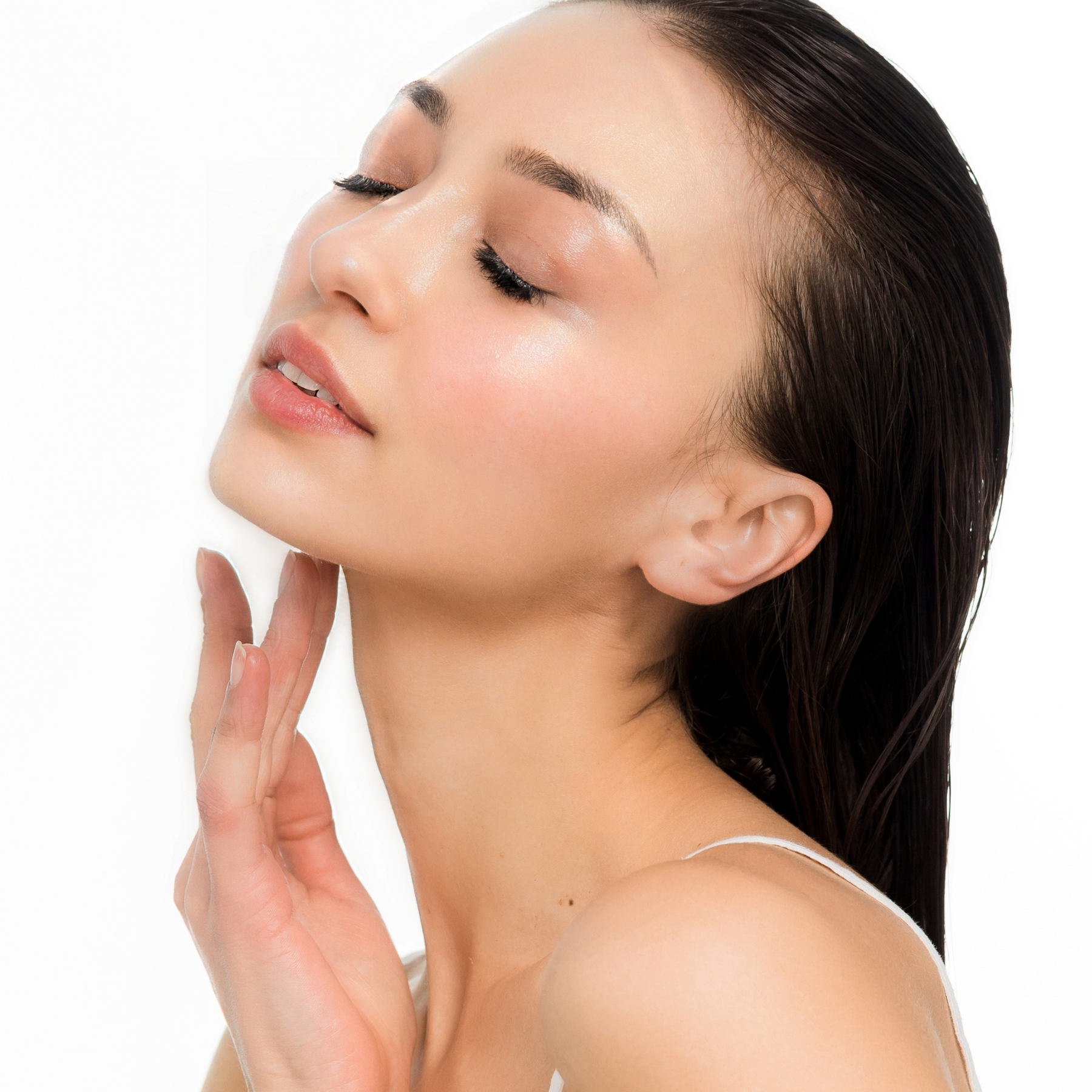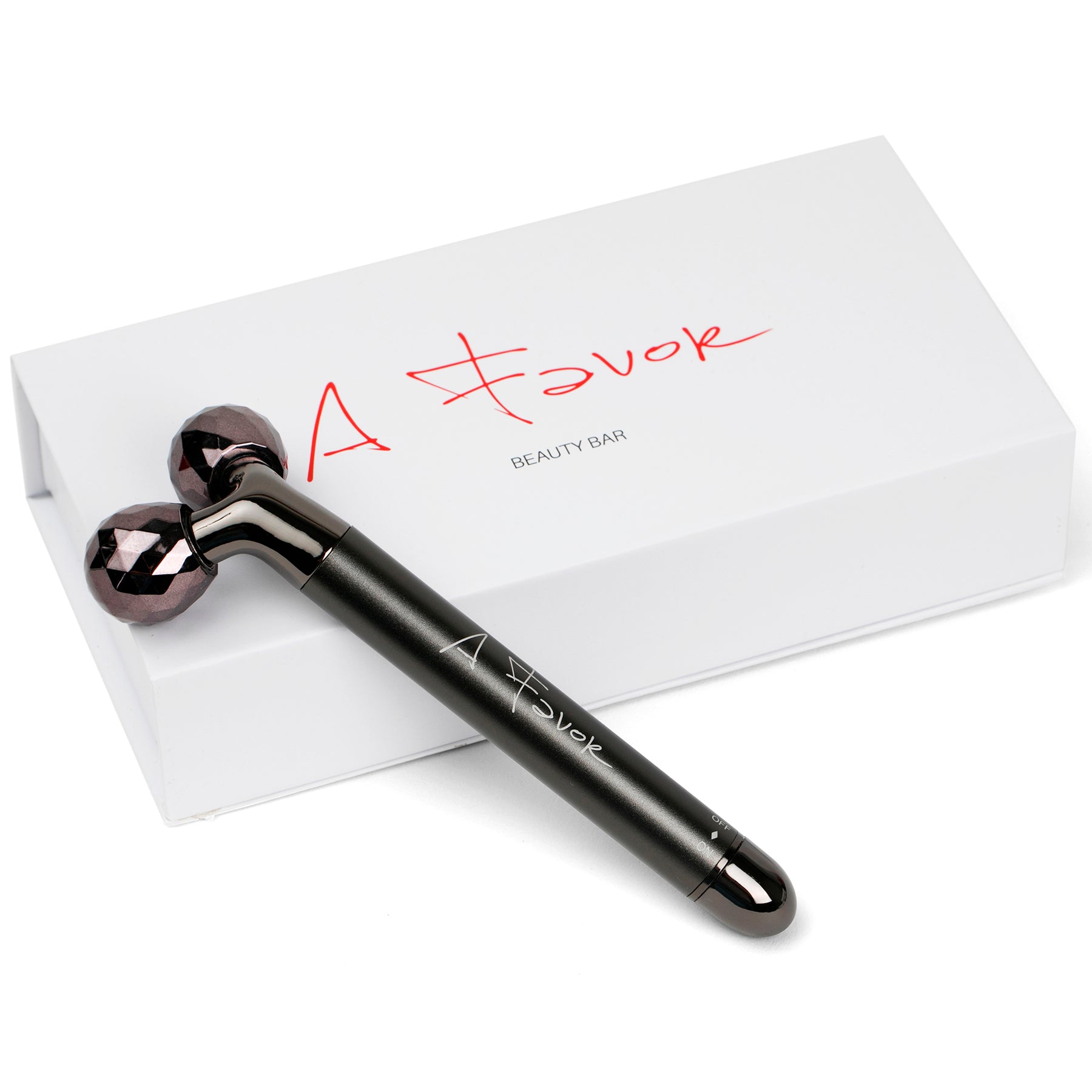 A FAVOR Beauty Bar
Your Home Beauty Device ::
RajaniMD presents an innovative, non-invasive beauty device to make luxury, at-home skincare EASY.

Benefits ::
Perfect for lifting and tightening dull, tired wrinkles and fine lines, helps boost skin metabolism, and increase absorption to get the most out of your expensive skincare products.
Treat your skin to a youthful and contouring massage every day with
A FAVOR
- our Face & Body Sculpting Device!
Dynamic Vibration Feature
3D Multi-Faced "V" Model
Fully Waterproof Design
Hypoallergenic Zinc Alloy
Where Do I Use This?
Forehead/Brow
Cheeks
Jawline
Neck
Arms
Abdomen
Legs
Buttocks
Dr. Rajani presents a new non-invasive beauty device to make luxury, spa-grade skincare simple at home! Perfect to add to your daily skincare regimen for tightening, firming, and more. Give Your Skin A FAVOR with this exclusively devised 3D multi-faced roller model made of hypoallergenic zinc alloy to double down on reducing skin inflammation. 70° "V" roller design tailors every angle of your face and body.  Professionally contour, lift and massage your attention areas with powerful, dynamic vibrations – feels amazing and gets you results quick with additional long-term benefits.

Uses 1 AA battery (not included)
Boost! skin metabolism, collagen production, skincare product absorption, relaxation

Support! healthy blood circulation, lymphatic drainage, detoxification

Reduce!appearance of - inflammation, skin sag, wrinkles, fine lines, cellulite, stress
HOME CARE:
A FAVOR for your Face ::
After you wash and exfoliate, use a FAVOR with vibration feature in upright strokes for about 10 minutes on a damp face, working your way through your most stubborn attention areas. Pro tip: this device can enhance absorption of skincare products – use with our HA serum for a real youthful finish!

A FAVOR for your Body :: Use Revision's Bodifirm or your favorite body butter, lotion or serum for a slimming and contouring body massage. Use the vibration feature in upright and rotational strokes for about 5 minutes on EACH area, and enjoy the spa-grade massage.

Dr. Rajani safely recommends you use this device every day and again to get refreshed and ready for any occasion you need a slimming treatment.

Special Note Regarding the Correct On/Off Position:
The thin metal band on the removable tip of the device needs to be in the correct position for the device to work: