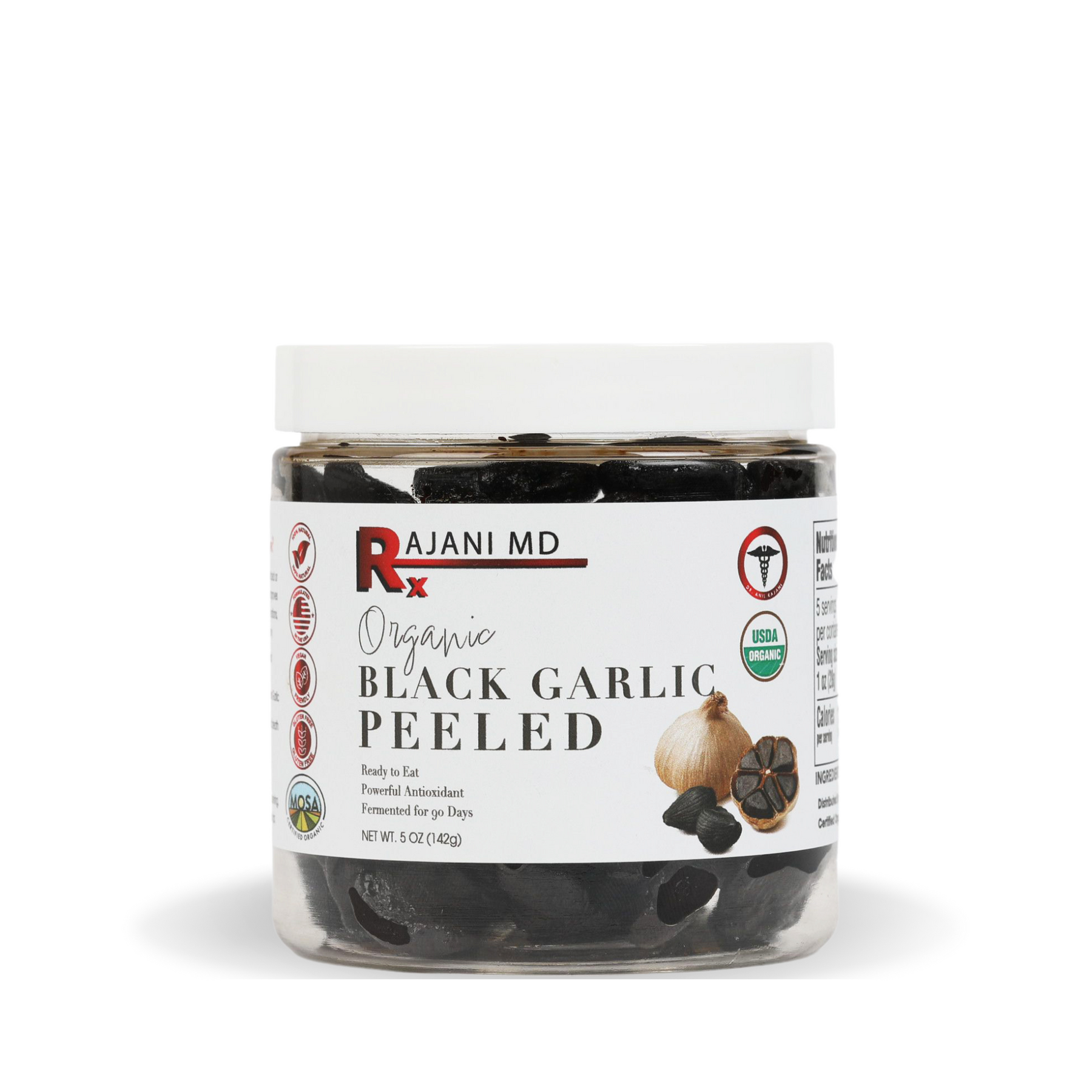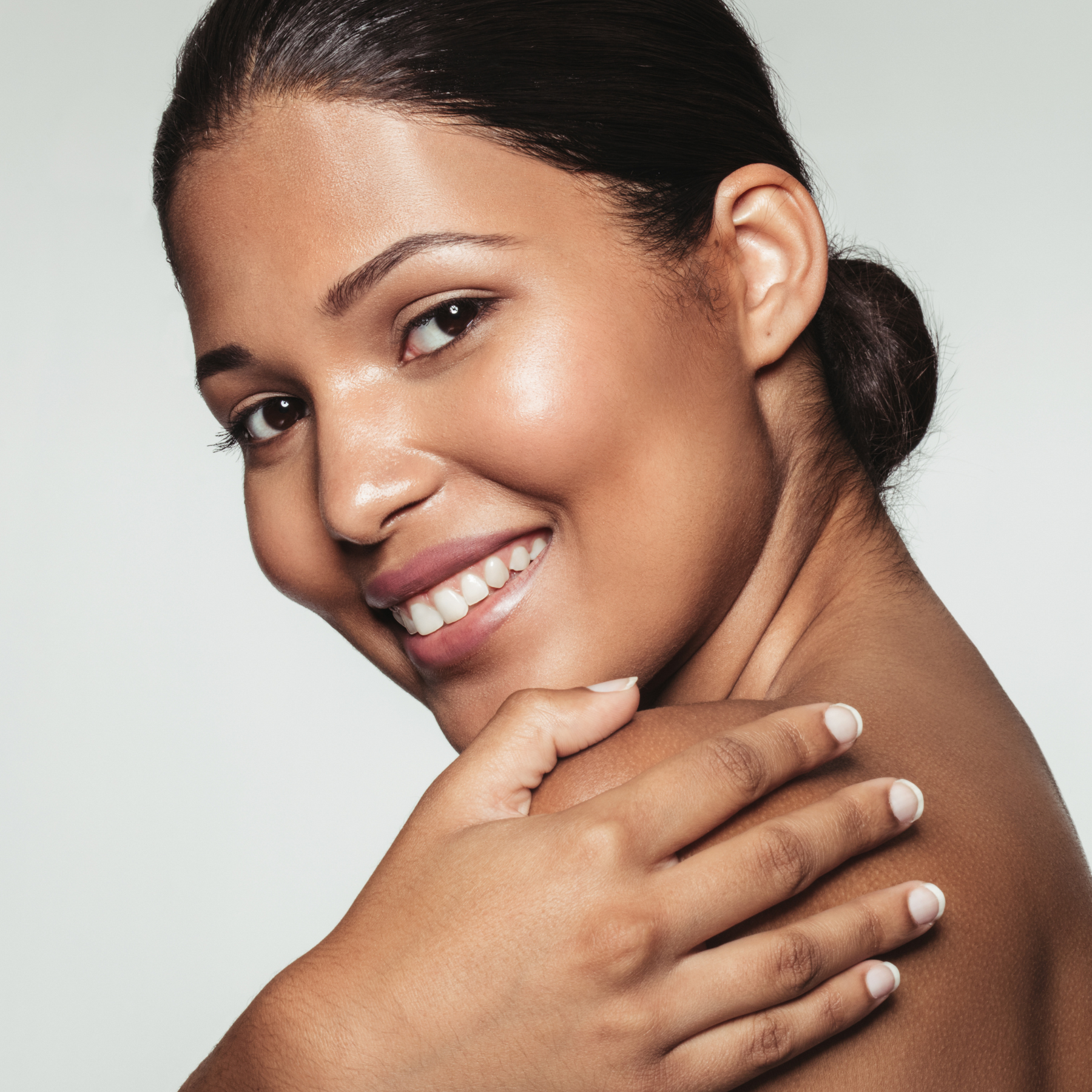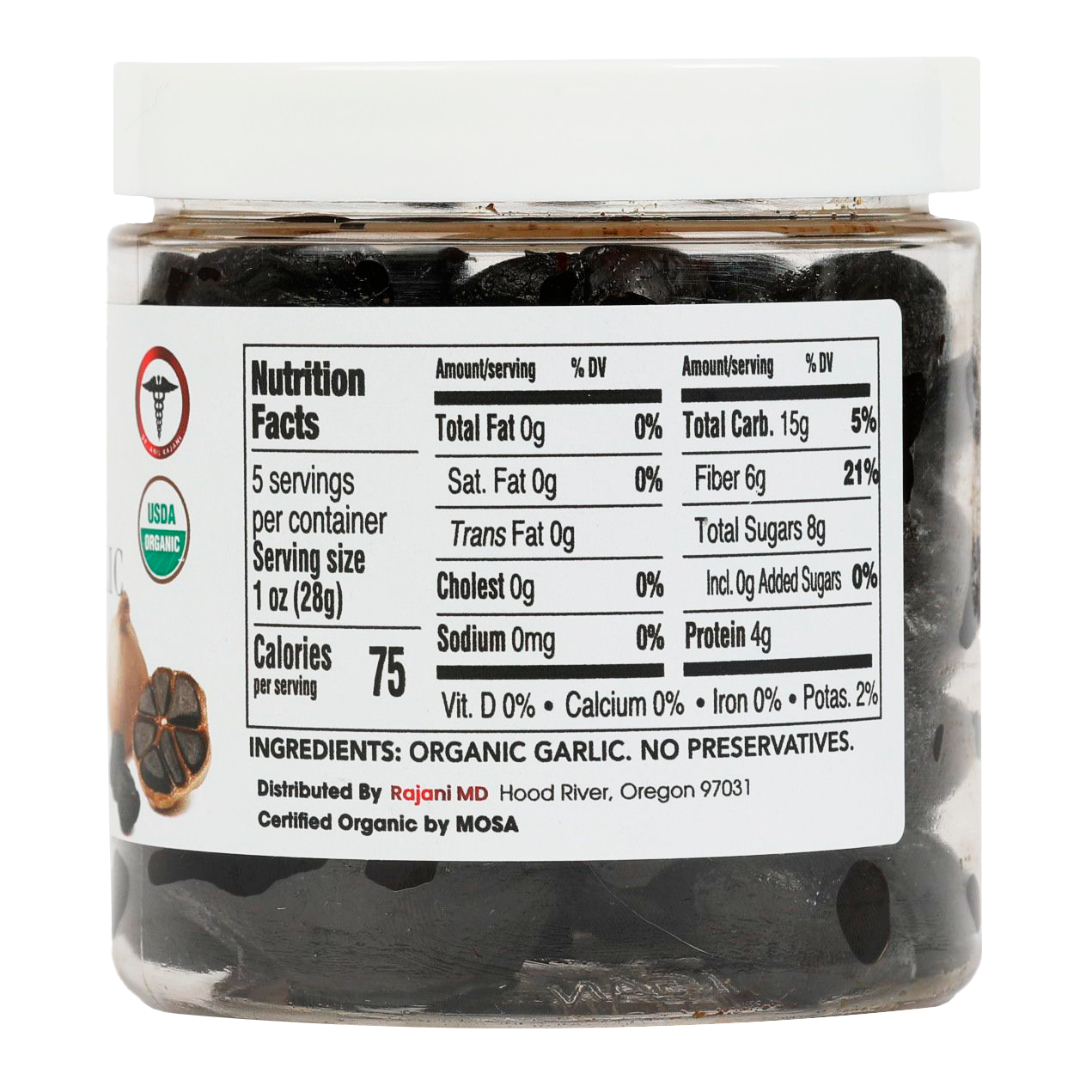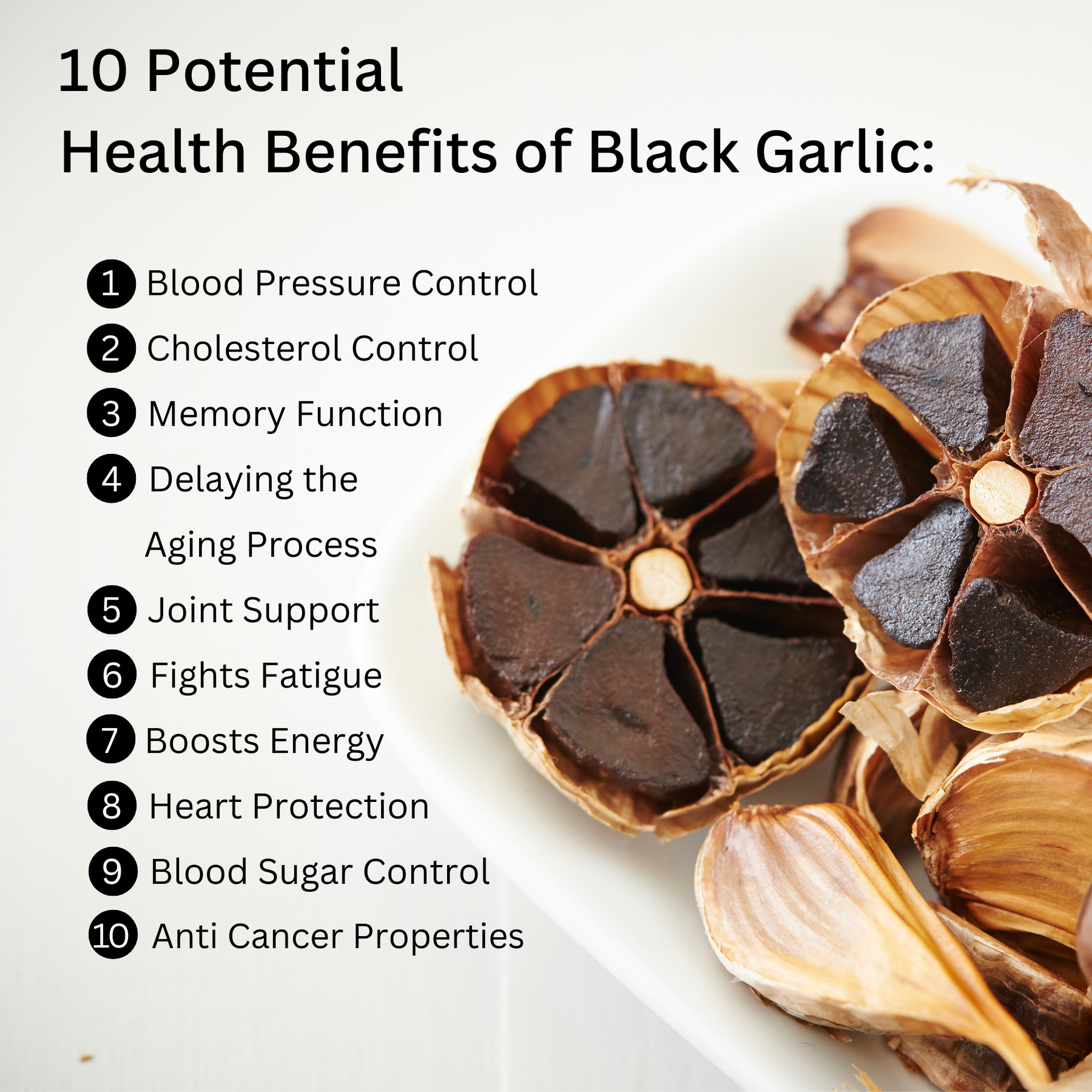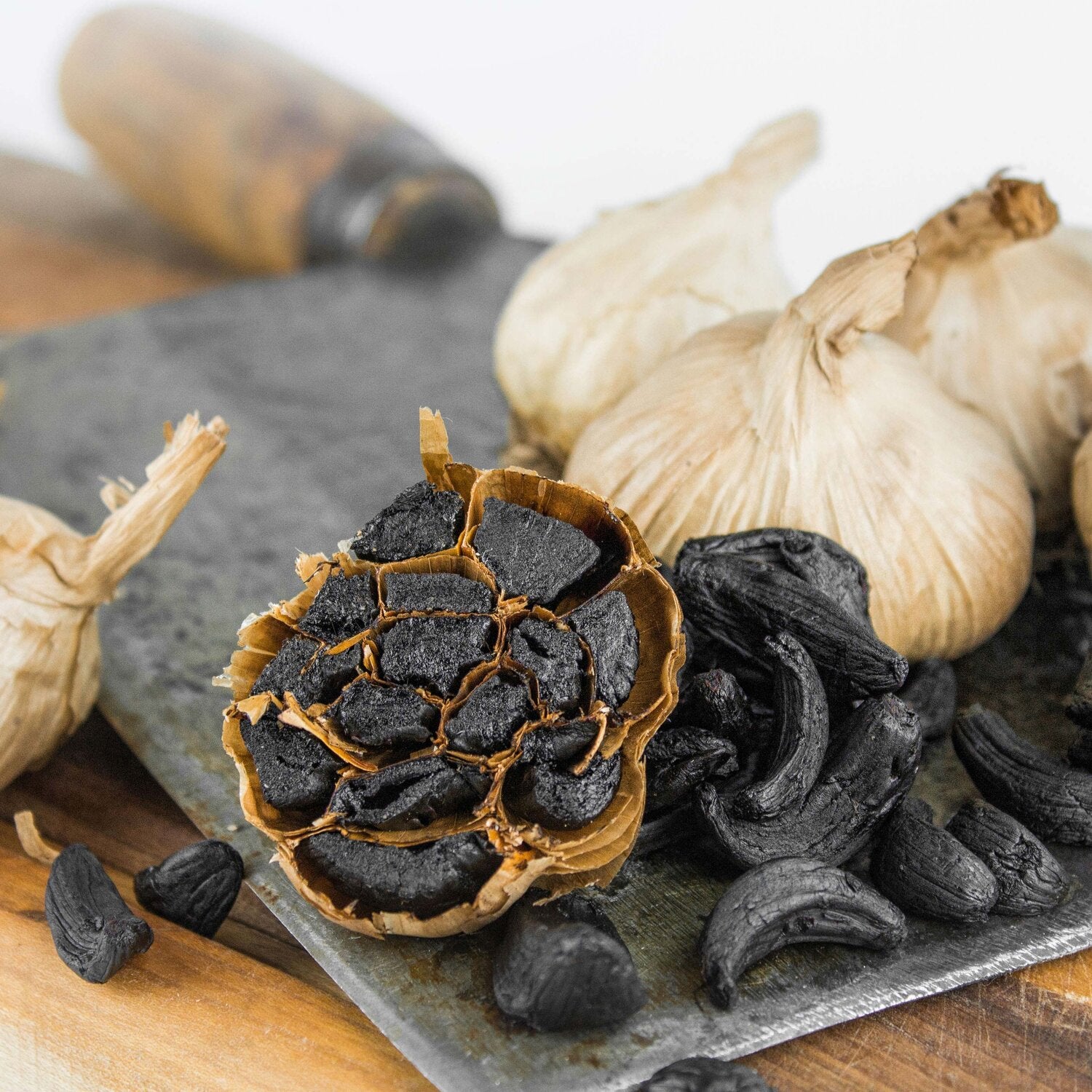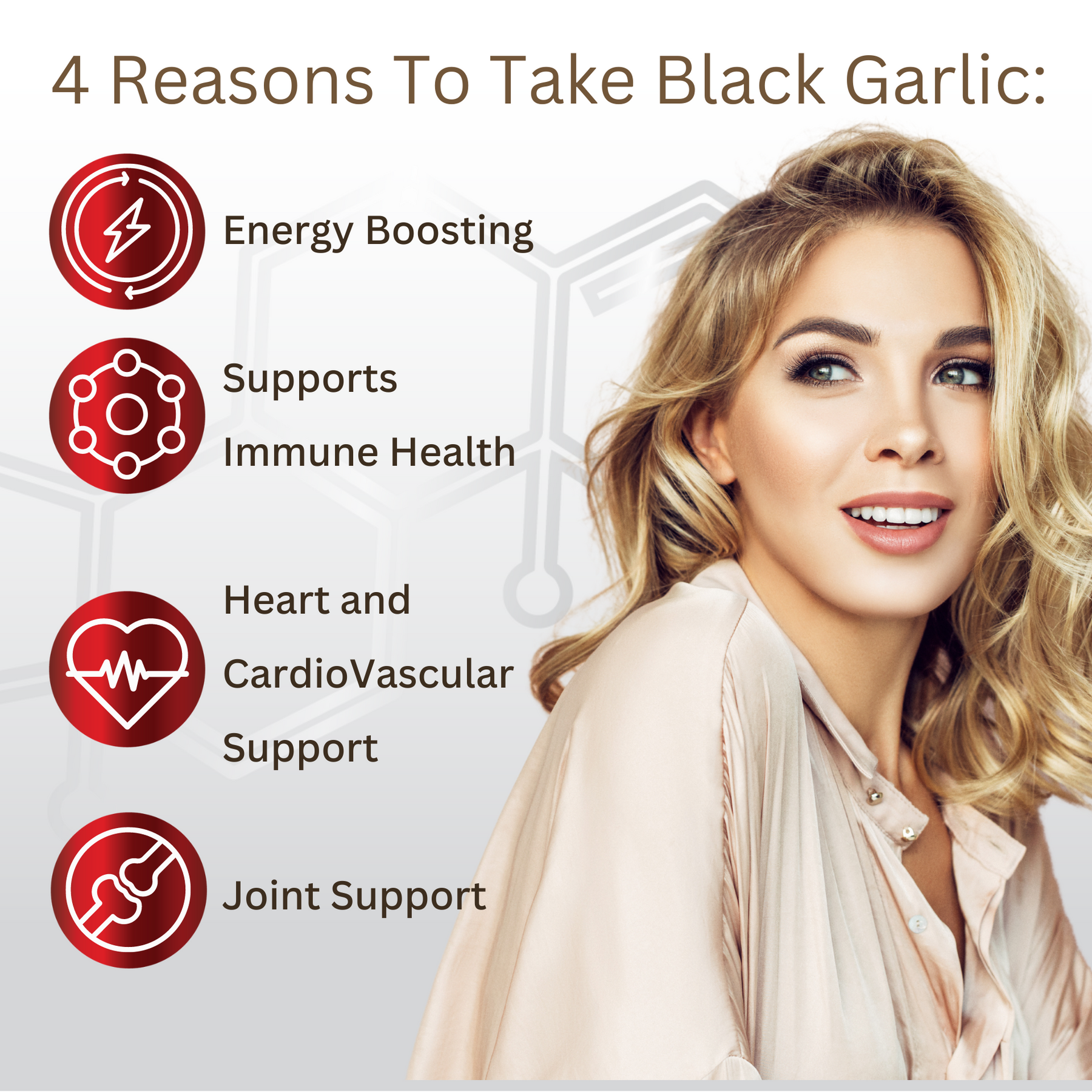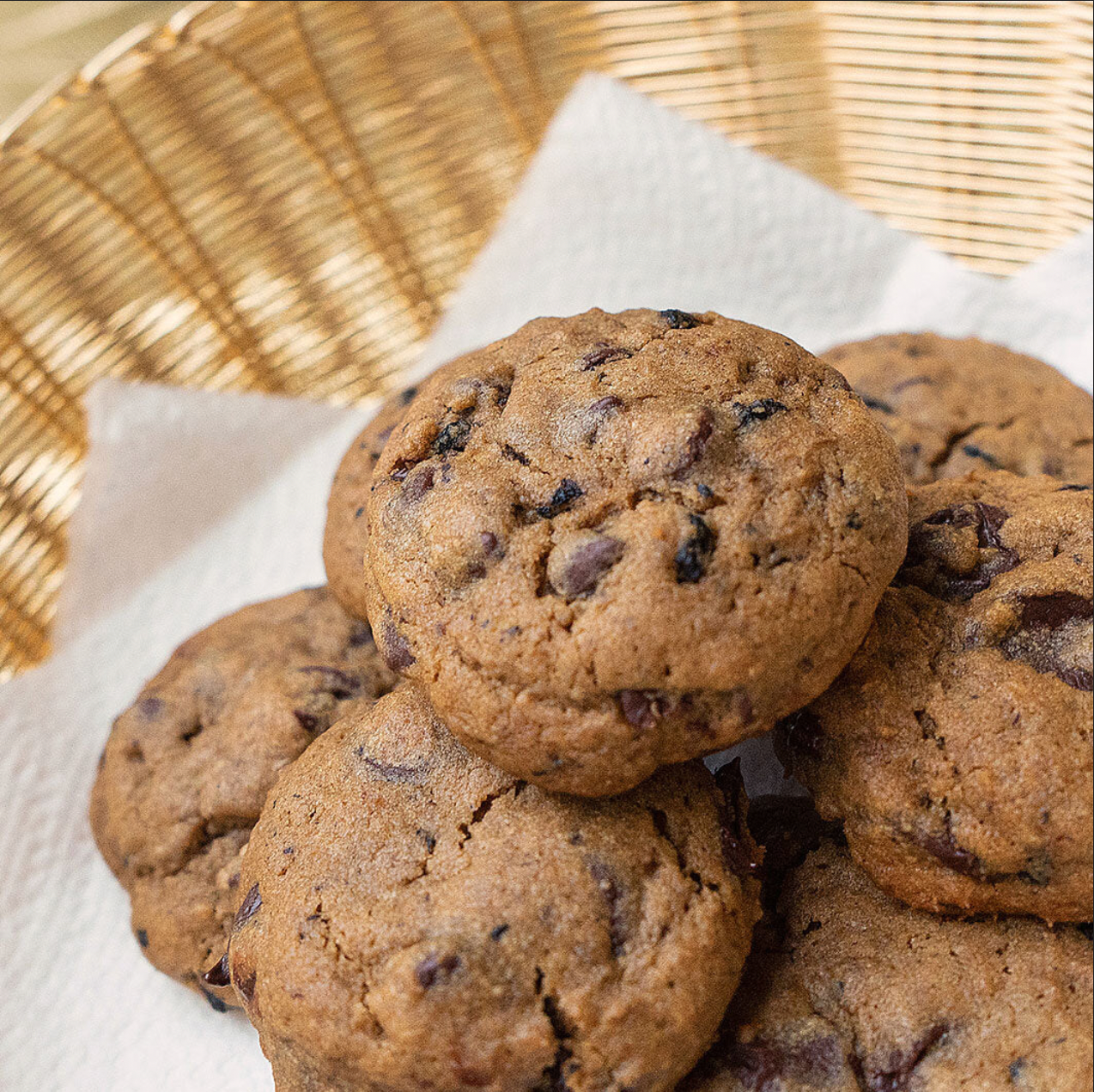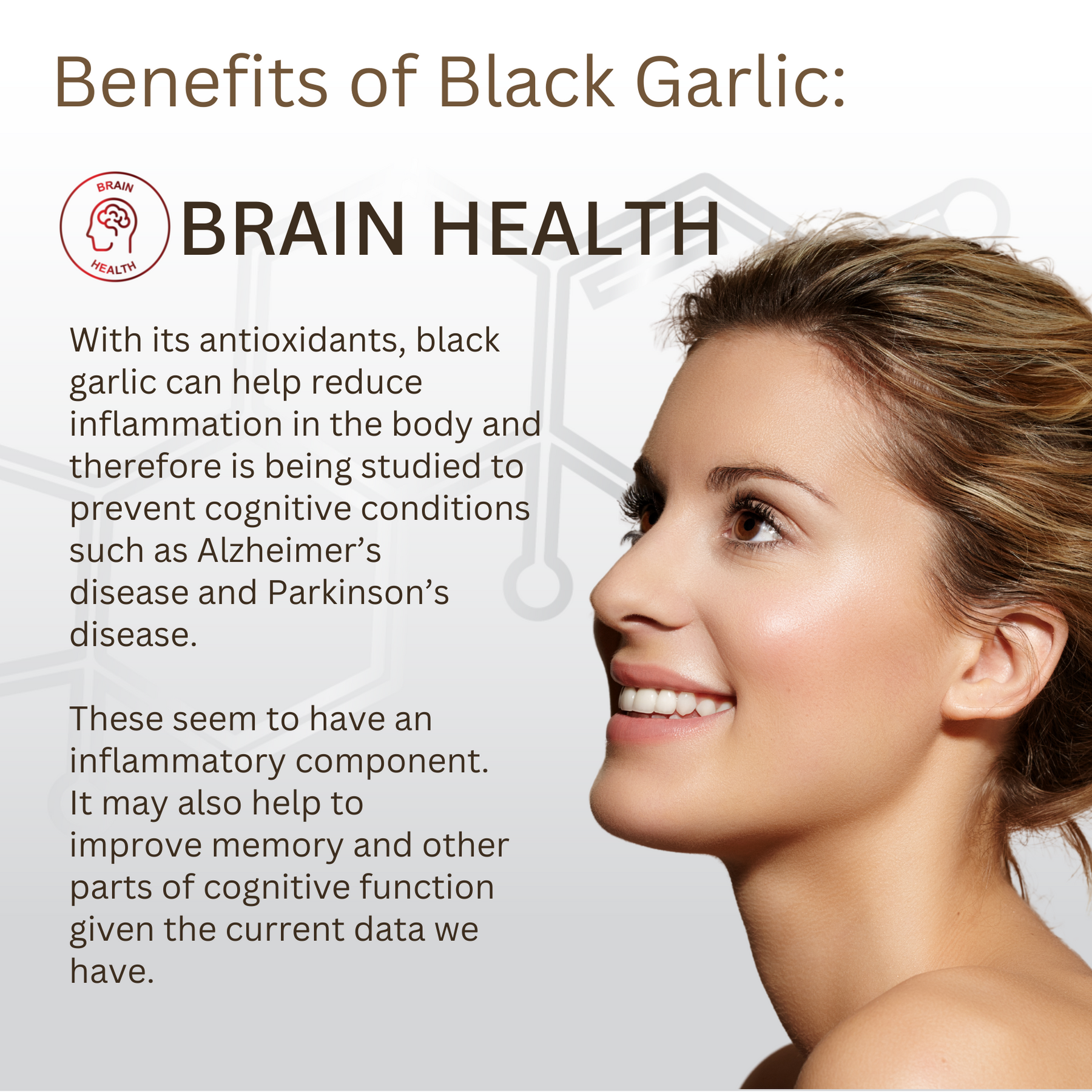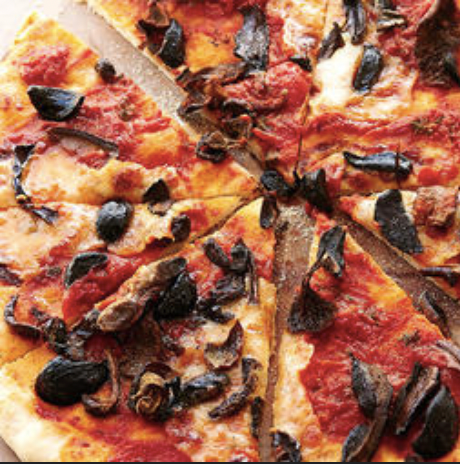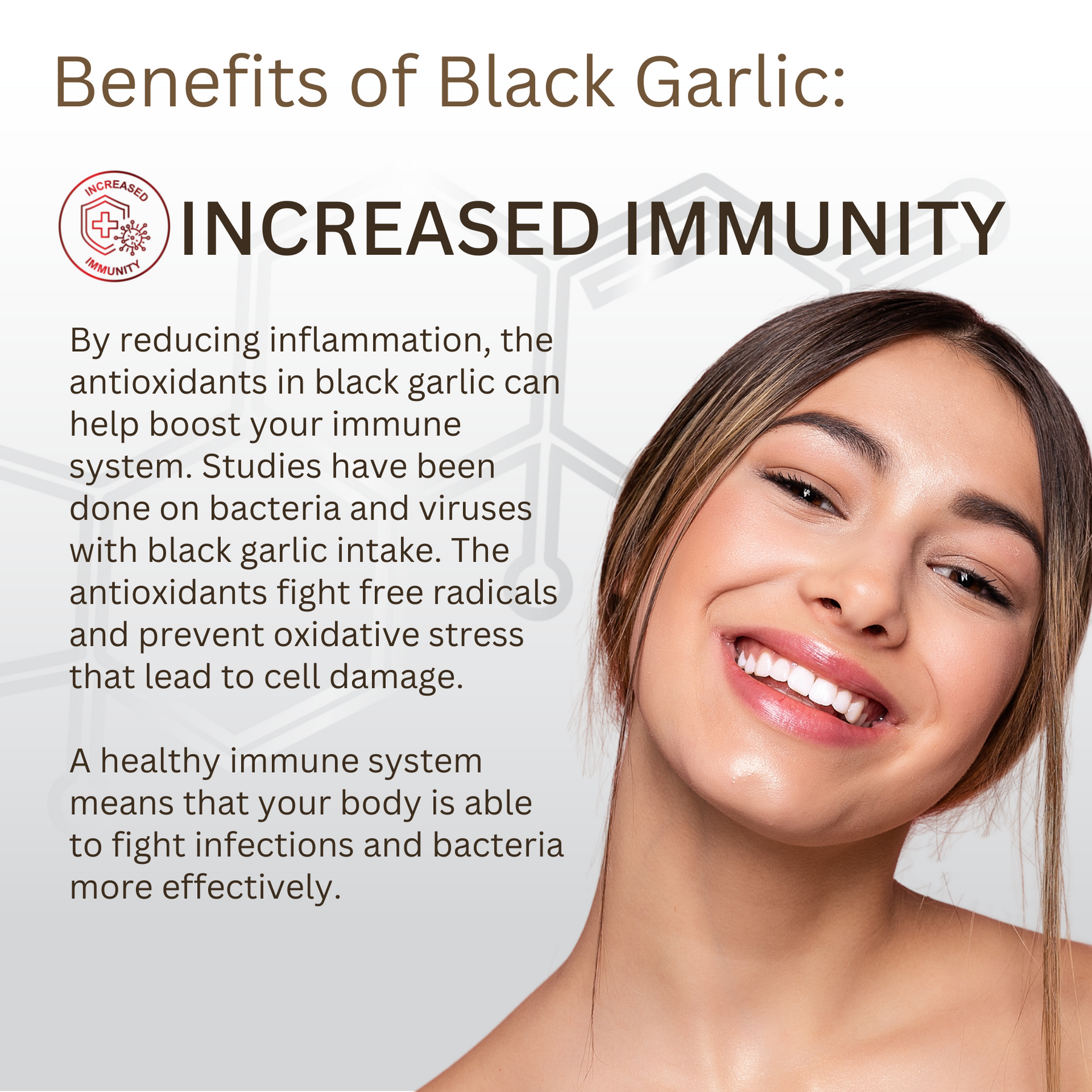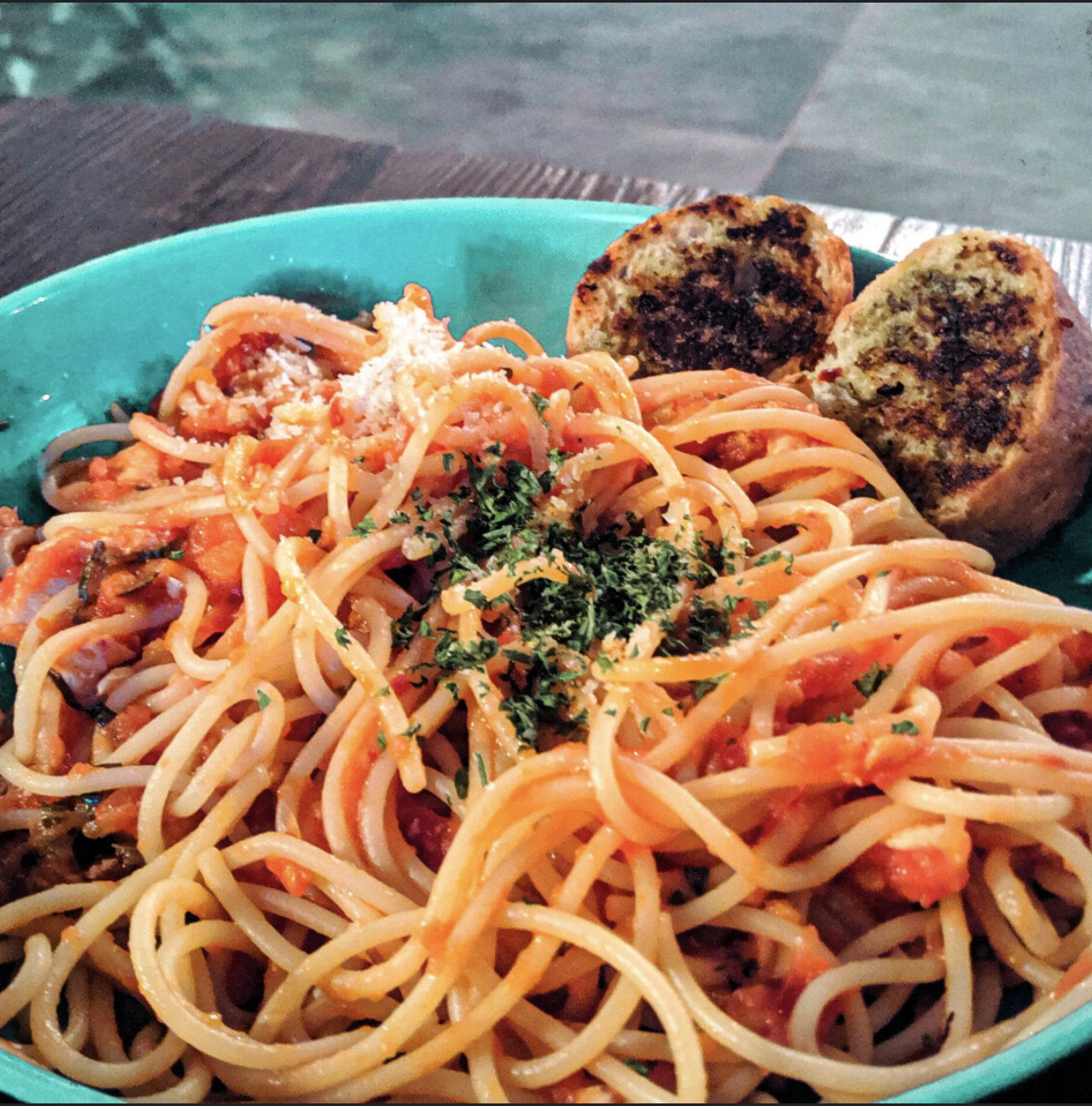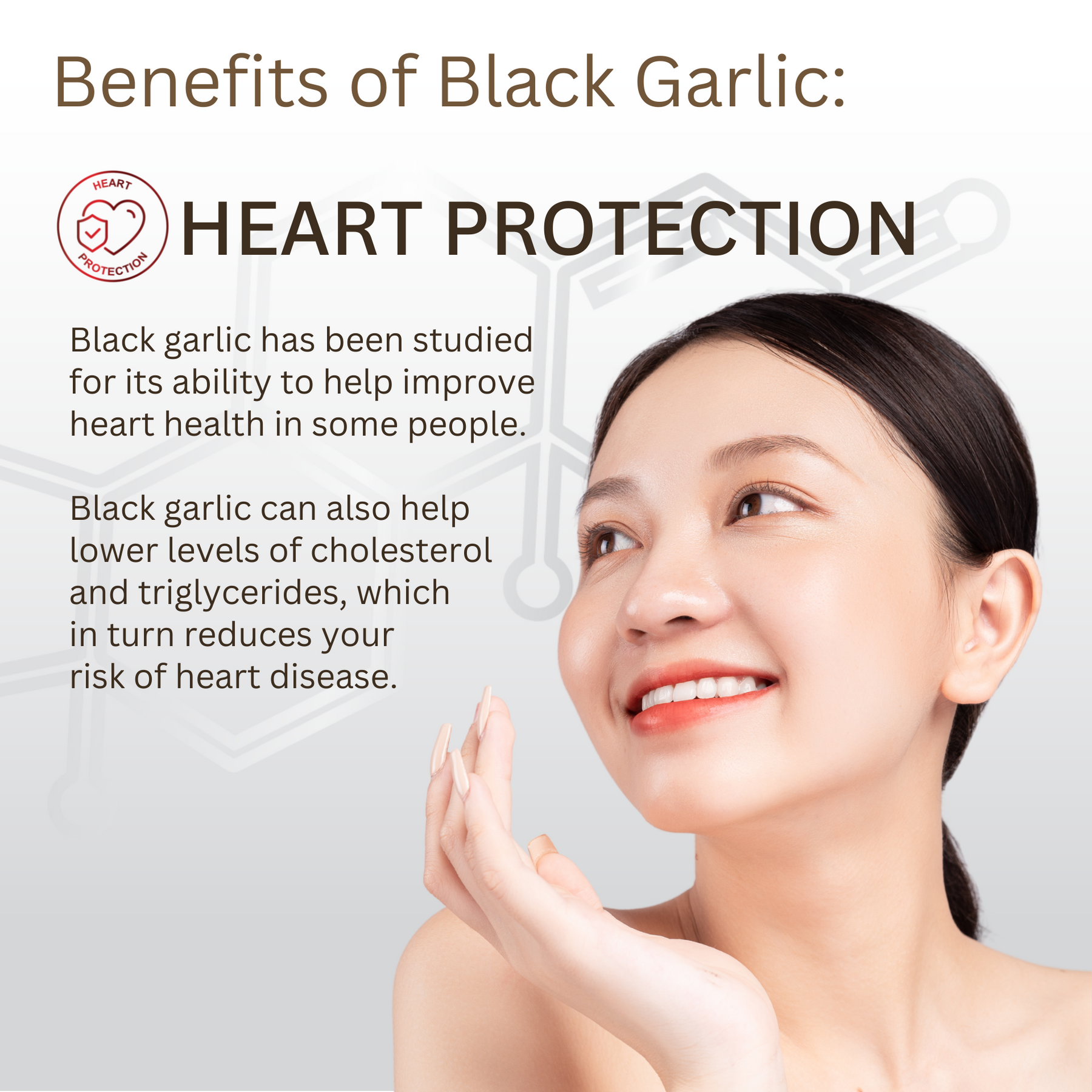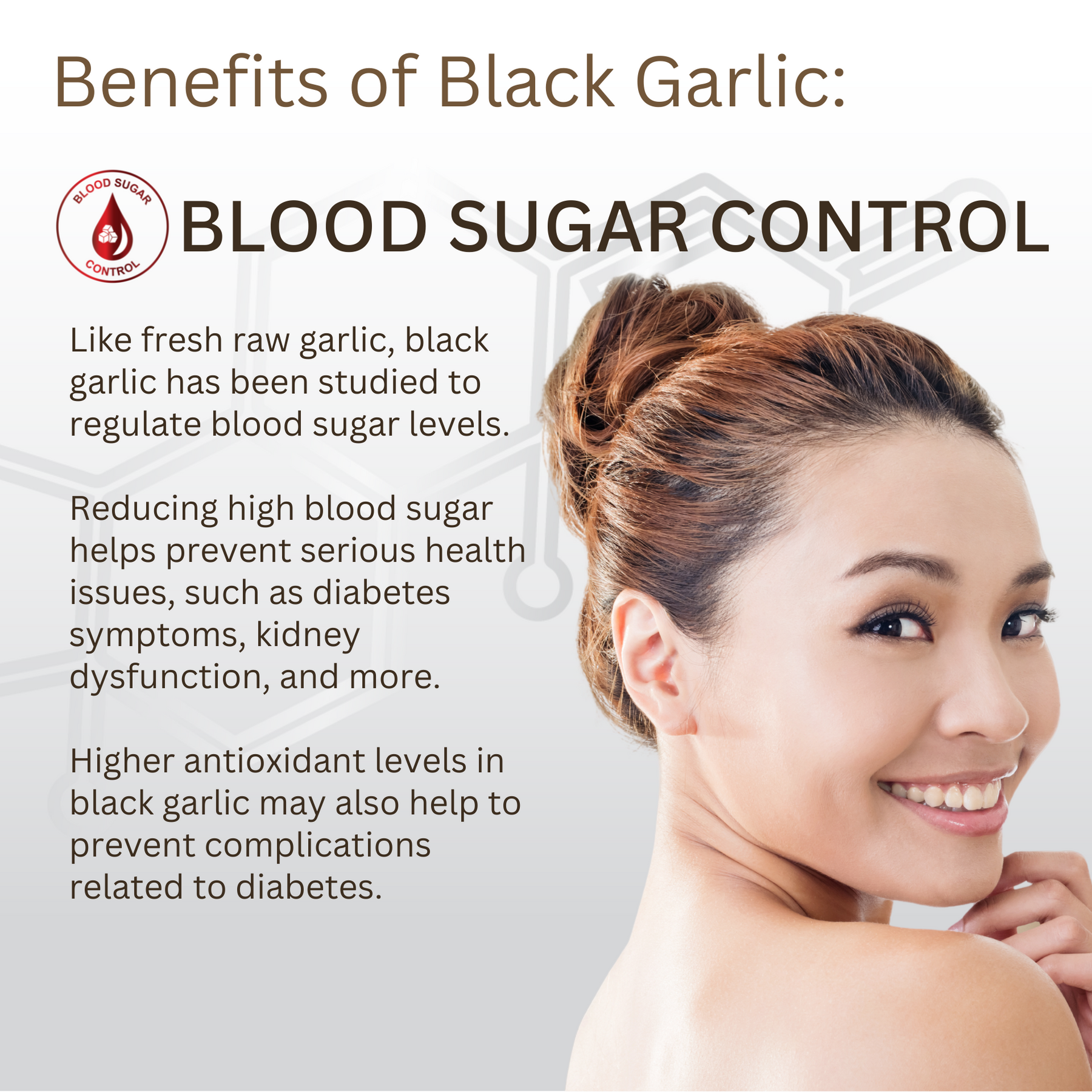 100% Organic Black Garlic
Your Black Garlic ::
This delicious superfood is peeled and ready to eat.

Benefits ::
This natural antioxidant helps control blood pressure, improves heart health, and provides immune system support.
RajaniMD 100% Organic Peeled Black Garlic is the ultimate in convenience and flavor. Made in United States, it is aged for at least 90 days, usually 120 days, to develop the sweetest taste and contains at least 1.5 mg of S-Allylcysteine per gram. It is also harvested and shipped to you immediately to ensure the freshest product possible.
Delicious, gourmet superfood
High in antioxidants
No garlic breath
Soft, glutinous texture
Fermented for 120 days
Healthy snack, peeled and ready to eat
Organic, natural, vegan, preservative-free, non-GMO
Gluten-free and kosher-certified

PREMIUM QUALITY :: Premium garlic bulbs, carefully handpicked and hand-packed to ensure the finest quality garlic bulbs.

100% NATURAL ORGANIC :: Made with the purest, all-natural ingredients. Grown without any chemicals or additives, it contains only one ingredient - premium quality, peeled black garlic cloves.

READY TO EAT :: Ready to enjoy straight out of the package, with no peeling required. Perfect as a standalone snack, or as an ingredient to enhance the flavor of your favorite salads, trail mix, and other recipes.

NATURAL FERMENTATION :: RajaniMD Black Garlic undergoes a meticulous fermentation process for 90-120 days, which involves precise control of heat and humidity. This method develops its distinct dark color, soft texture, and sweet taste, while also preserving its high antioxidant content.

SUPERFOOD :: RajaniMD Black Garlic is a natural superfood, thanks to its rich antioxidant content. RajaniMD Black Garlic is a natural superfood, thanks to its rich antioxidant content. Regular consumption of this garlic can lead to numerous health benefits such as improved heart health, reduced high blood pressure, and enhanced immune system function.

Dr Rajani is committed to creating the highest quality products, with a focus on safety and sustainability. His products are designed to promote healthy and unique choices. He is dedicated to ensuring your complete satisfaction.
THIS IS A FOOD ITEM and IS NOT RETURNABLE.
Helps Control Blood Pressure
Improves Heart Health
Anti-Inflammatory
Immune System Support
Natural Antioxidant
Decreases Oxidation Stress
HOME CARE

Take 1 to 2 cloves twice daily. Most of our customers eat it before or after meals but it can also be taken with food and incorporated into recipes.

Black Garlic works well with dishes that are naturally weak on deep umami flavor, such as vegetarian compositions and chicken dishes.

Refrigerate after opening for best results.
ACTIVE INGREDIENTS:
ORGANIC Whole Garlic Bulbs