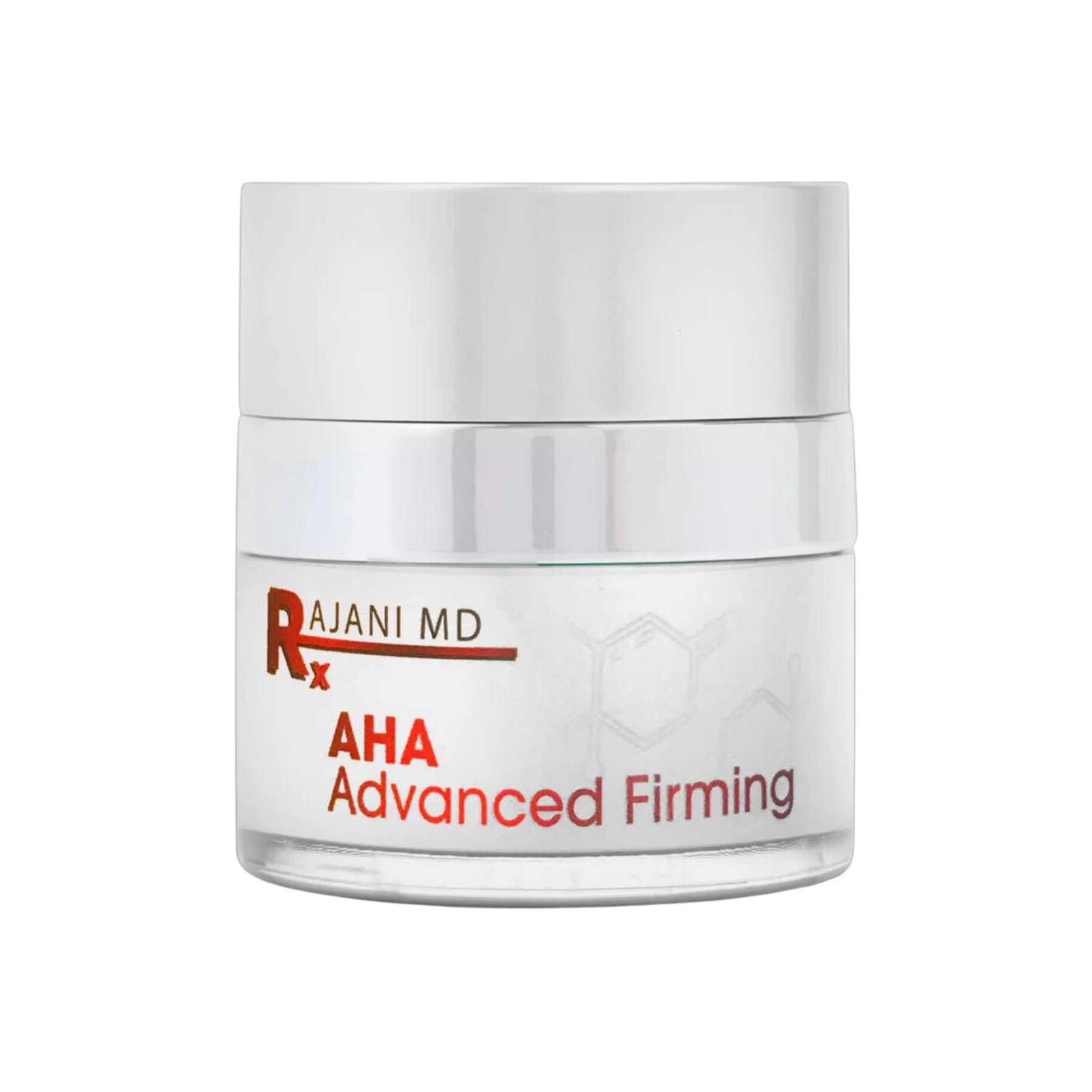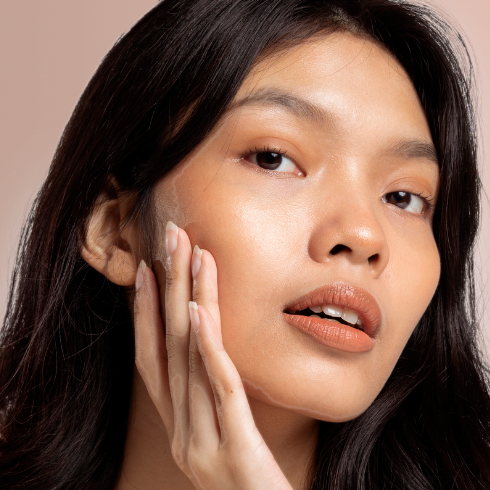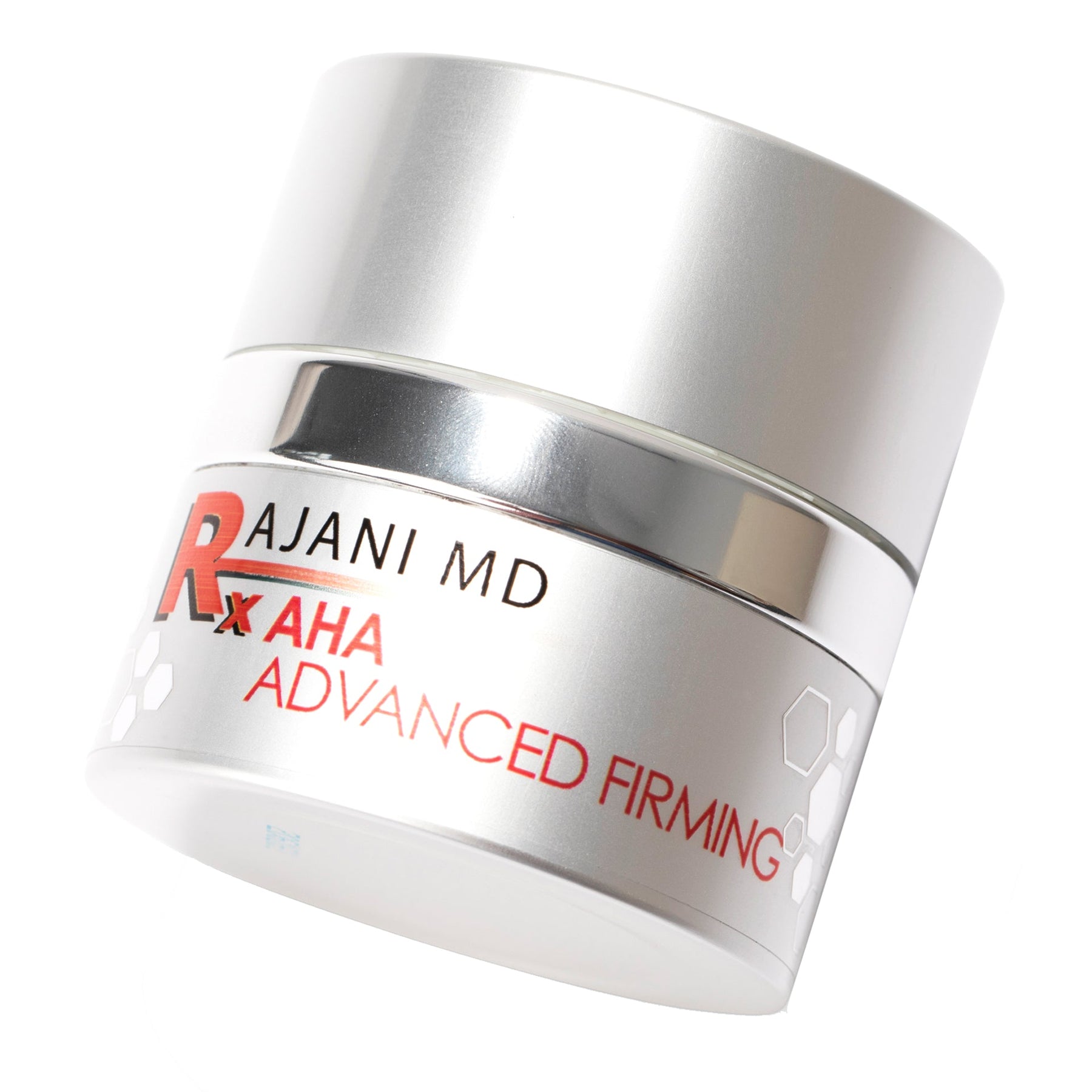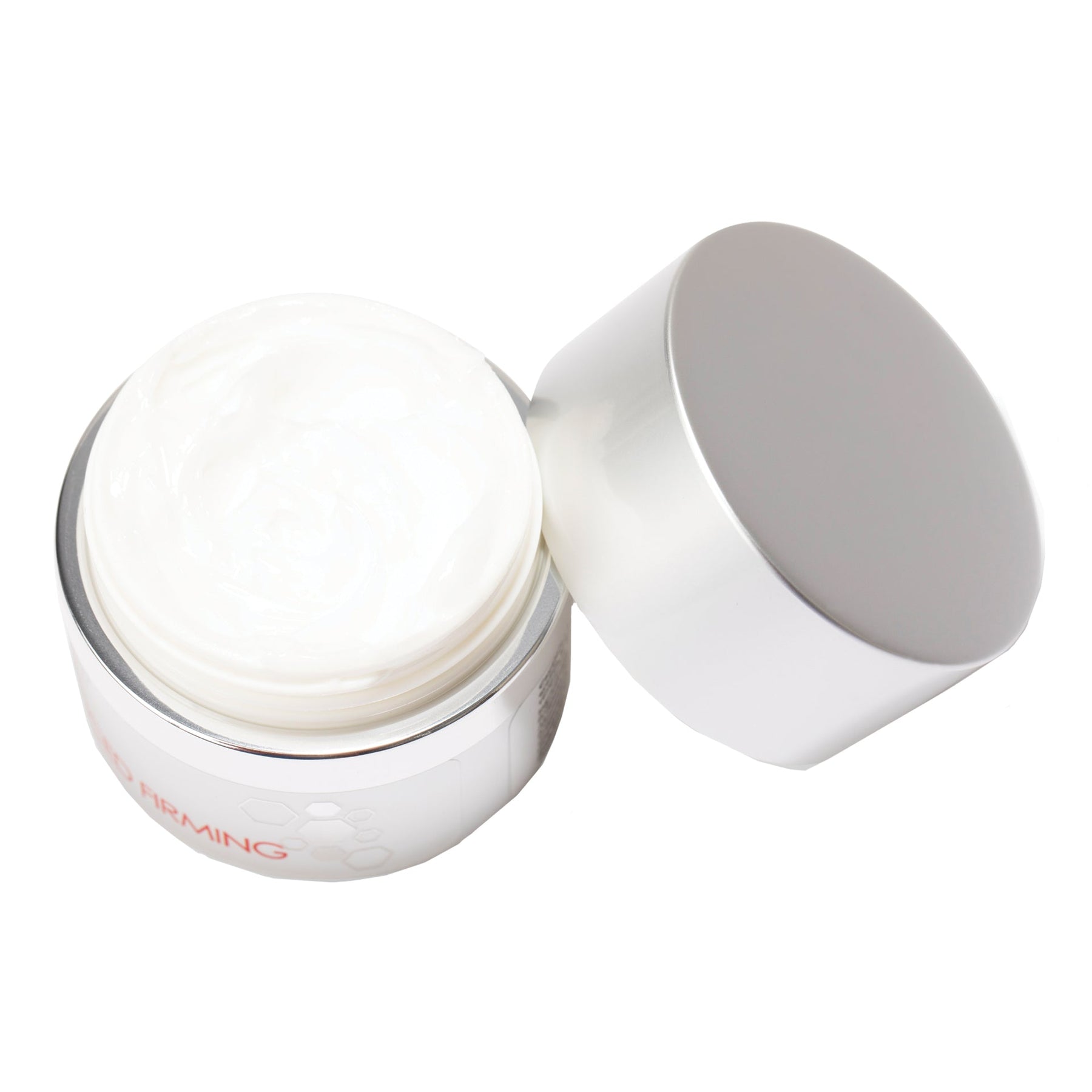 AHA Advanced Firming
Your Restoring Facial Cream ::
A synergistic combination of AHA (Alpha Hydroxy Acids) and BHA (Beta Hydroxy Acid) influences regeneration that revives skin's youthful vitality for brighter, healthier, firmer skin.

10% Glycolic Acid. 2% Salicylic Acid

Benefits ::
Significantly reduces the appearance of wrinkles and saggy skin
• Powerful Exfoliating for a renewed Glow
• Enhances absorption of other skin care products
• Helps to improve elasticity, nourishes and hydrates
• Reduces the appearance of pores

60mL / 1.7 oz
RESTORING FACIAL CREAM
Delivers micro-doses of moisture as it influences regeneration that revives skin's youthful vitality for brighter, healthier, firmer skin.

Significantly reduces the appearance of fine lines and sagging skin. Brightens and Lightens complexion  and reduces the appearance of pores. Great for acne prone skin or to reduce fine lines and uneven skin tone.
The Rajani MD AHA Advanced Firming Complex is an Alpha Hydroxy Acid facial cream with an extraordinary unique formula blend that restores and replenishes skin depleted of its natural nutrients through over exposure from pollutants, sun and free radicals. Enjoy a firmer appearance on the face, jawline, neck, and décolleté.
HOME CARE
Apply cream to cleansed skin. May be used in the PM before Bedtime. If used during the day follow with an SPF 30. A tingling sensation can occur temporarily after application. Avoid contact with eyes.
Bio-engineered synergy from our own key ingredients:
Glycolic Acid - Lactic Acid - Citirc Acid - Tartaric Acid - Salicylic Acid as well as Extracts from Passionflower, Pineapple and Grape

ACTIVE INGREDIENTS
Water, Isopropyl Palmitate, Glycolic Acid, Stearic Acid, Aminomethyl Propanol, PEG-100 Stearate, Glycol Stearate, Acrylates Copolymer, Cetyl Alcohol, Isostearic Acid, Dimethicone, Cetearyl Alcohol, PEG-40 Stearate, Propanediol, Alcohol Denat., Lactic Acid, Citric Acid, Tartaric Acid, Passiflora Quadrangularis (Passionflower) Fruit Extract, Ananas Sativus (Pineapple) Fruit Extract, Vitis Vinifera (Grape) Fruit Extract, Malic Acid, Salicylic Acid, Phenoxyethanol, Caprylyl Glycol, Potassium Sorbate.
I recently ordered the Anteage System and the AHA Firming Cream. Can you please tell me how to layer these products?
Should the the AHA only be used 1 to 2 times per week? Should the Anteage be used twice a day?
You may start by using the AHA twice weekly on evenings when not using Anteage.
They can be combined and in that case Anteage is applied first and after 5 minutes the AHA can then be applied.