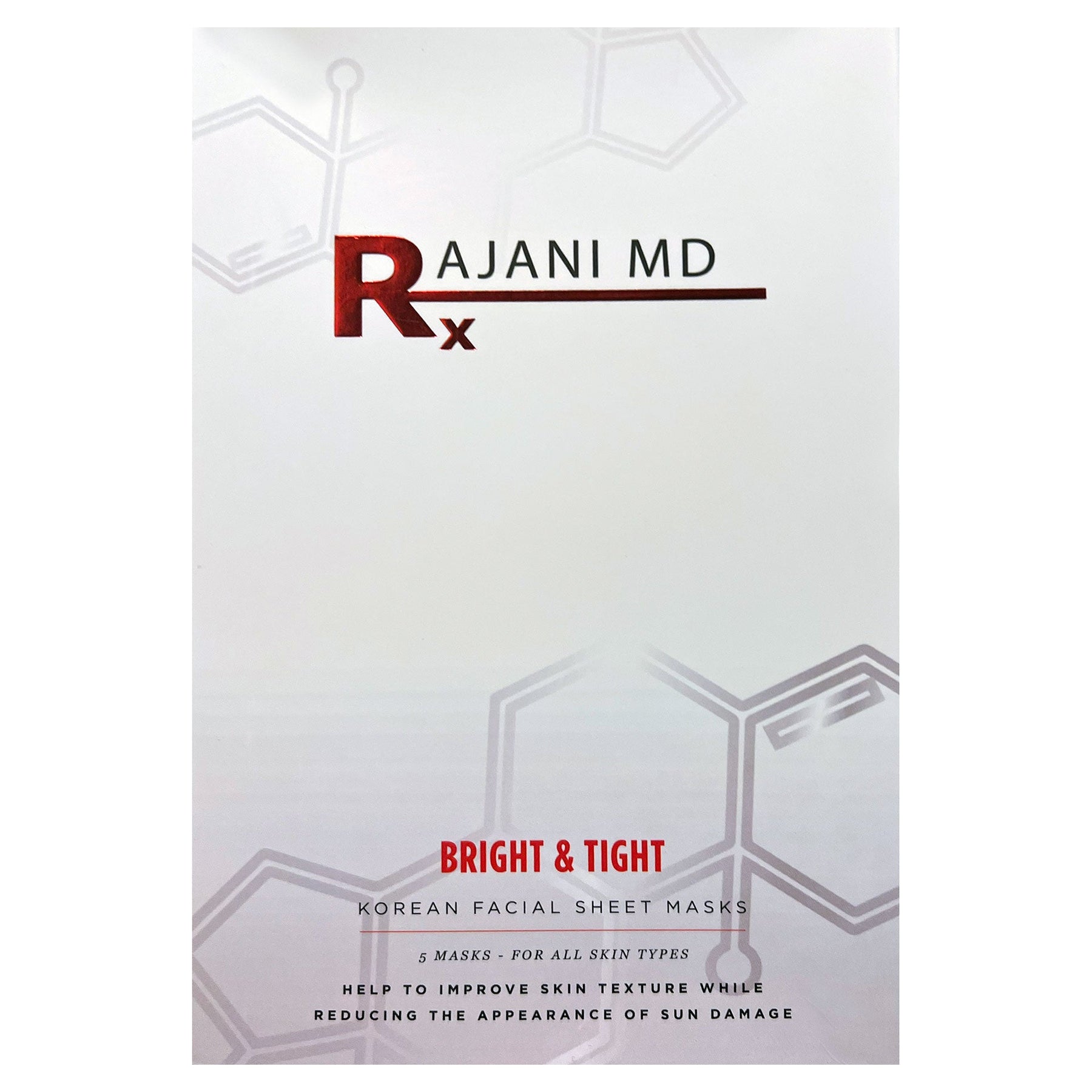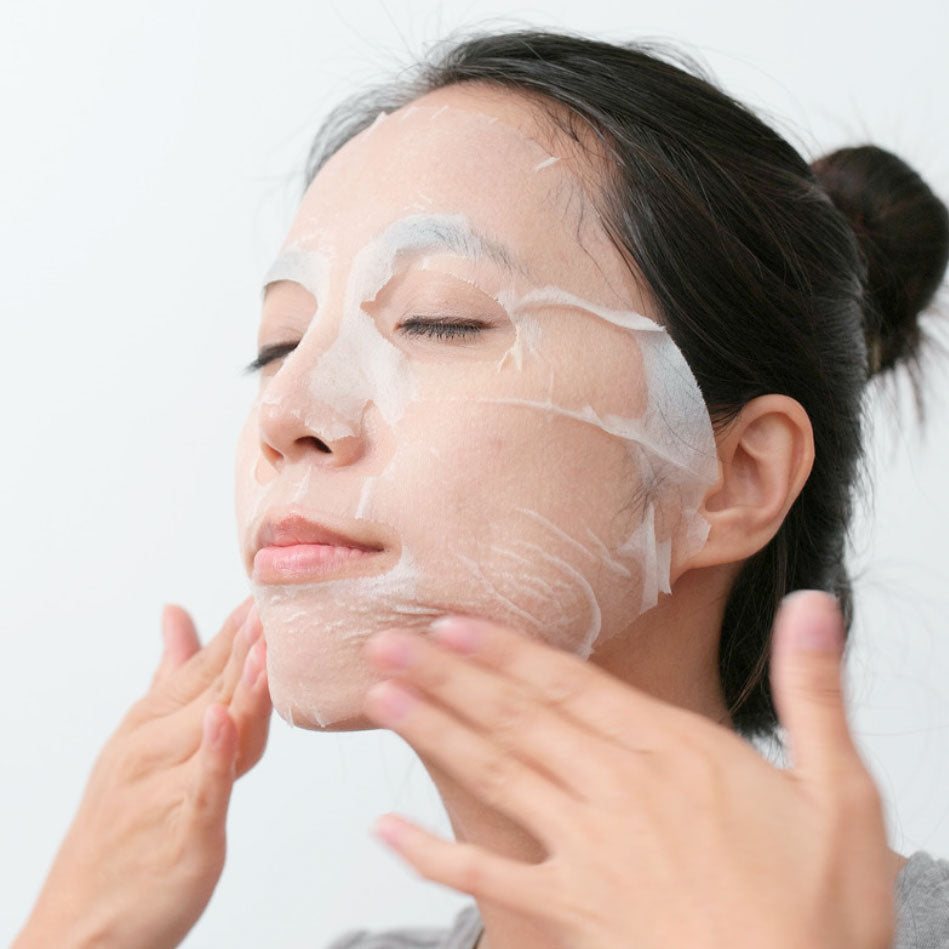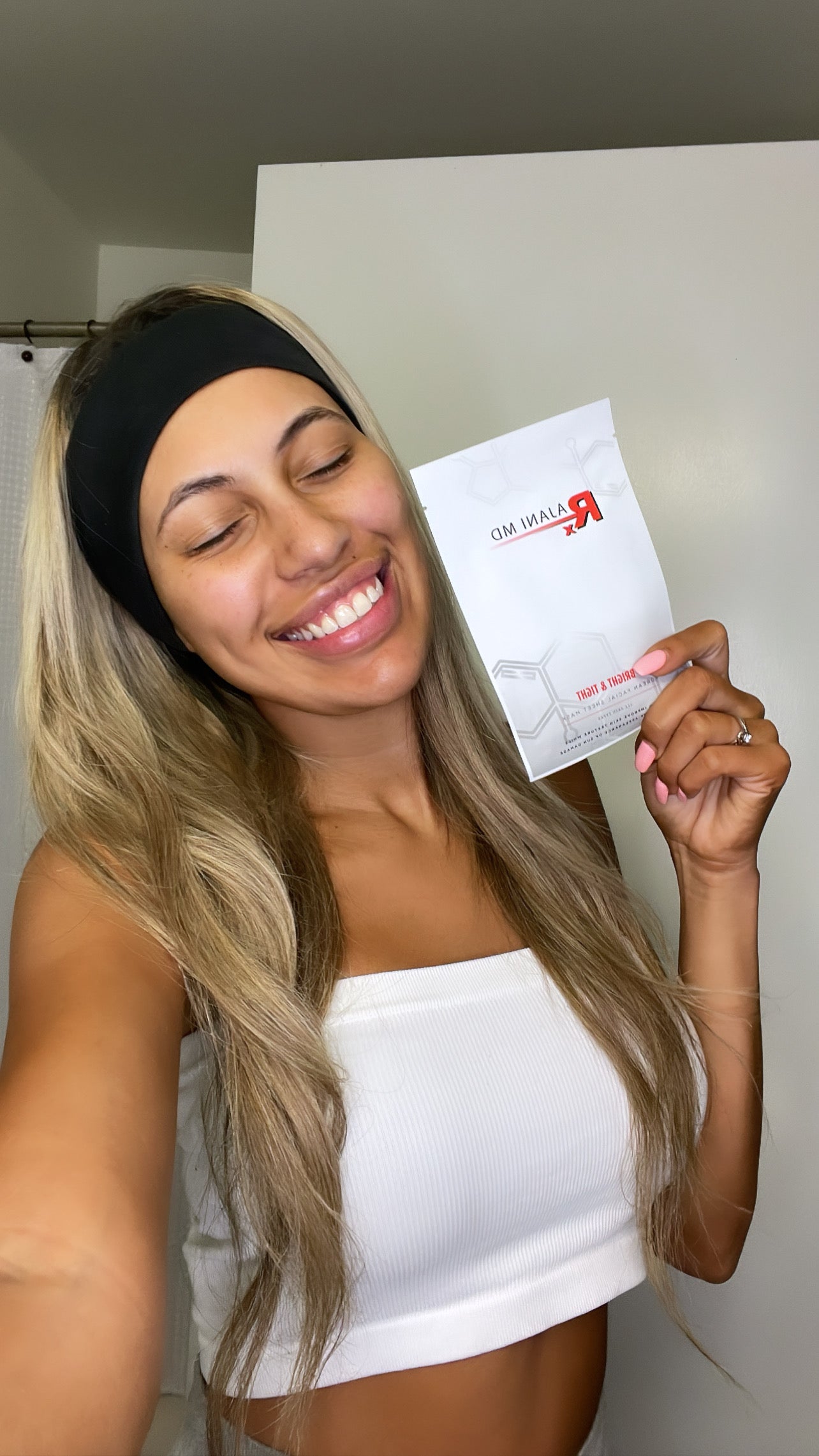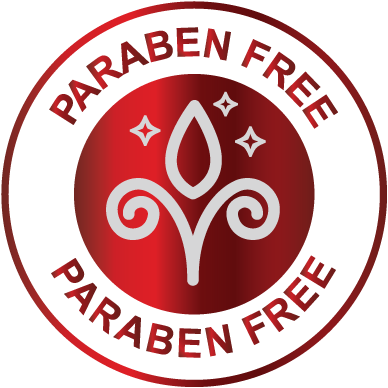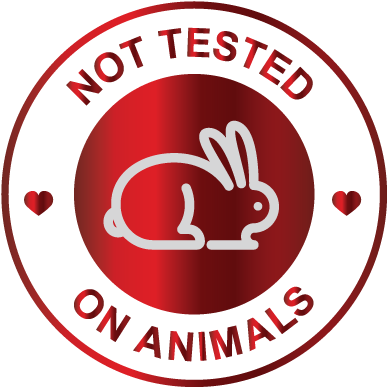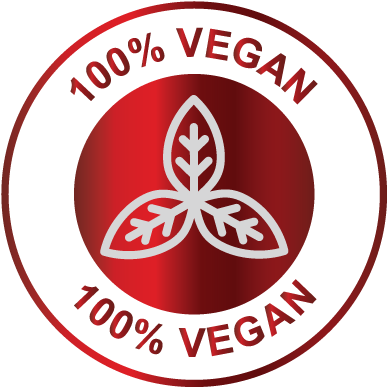 Bright and Tight Korean Facial Sheet Mask (set of 5)
Korean Facial Sheet Mask :: This product is an authentic K-beauty item. It is custom manufactured in Korea with the richest ingredients for a truly indulgent at-home treatment.

Benefits :: Helps improve skin texture while reducing the appearance of sun damage
Single Use Masks (set of 5)
Each mask is 30 ML :: 1.01 FL OZ
What is a sheet mask?
Sheet masks originated in Korea, fully soaked in beneficial ingredients such as antioxidants and vitamins. The sheet mask will deliver these serums to your face for conditioning. This is a simple, easy way to effectively moisturize and treat your skin.  
Centella Asiatica Extract (Cica, also known as Gotu Kola) has been used in medicine for hundreds of years to treat various skin conditions. It has a circulatory effect that can help to promote wound healing and the production of collagen. Additional properties are anti-aging, anti-inflammatory and soothing effects.
Niacinamide is a form of B3 which can help to even out skin tone, minimize the appearance of pores, fine lines & wrinkles and also may help to regulate oil production. This ingredient also can help skin by increasing the production of ceramides and diminishing the dullness of skin by supporting the lipid barrier.
Dipotassium Glycyrrhizate, derived from Licorice Root Extract, is a rich source of antioxidants offering skin lightening and anti-aging benefits that may help fight bacteria that infect the skin in addition to helping even out skin tone. It has been shown to help preserve hyaluronic acid content in skin helping to keep it hydrated.
Sodium Hyaluronate, a type of Hyaluronic Acid that's more stable and long-lasting, & can penetrate deeper into skin's layers for better hydration results. It helps to restore moisture and is gentle enough for use on all skin types, including acne-prone and sensitive.
Allantoin is a moisturizing ingredient found in the comfrey plant that helps to reduce skin irritation with soothing proteins. These abilities enable this ingredient to help heal the skin and stimulate new tissue growth.
Cherry Blossom Extract is especially good for dry & sensitive skin due to rich antioxidant levels and soothing properties. Rich in essential fatty acids, it aids in the repair of the skin's natural barrier to promote a smooth, supple appearance.
Sacred Lotus Flower Extract contains many beneficial properties, many that help the skin including fatty acids, flavonoids, antioxidants, proteins, vitamins & minerals. The most noticeable effects may be gentle exfoliation, increasing moisture absorption, soothing and conditioning of skin.
HOME CARE
For best results, use mask 1-2 times a week to enhance your current skin care routine.
How to Use
1 :: Start with a cleansed face.
2 :: Unfold Mask, toss mesh. Then adjust over face and eyes.
3 :: Relax and enjoy your spa in a bag for 10-20 minutes.
4 :: Remove and pat in remaining serum.
Facial Sheet Mask made of 100% LYOCELL

Key Ingredients:
Centella Asiatica :: soothing and healing properties, ideal for sensitive, dry, acne-prone, and eczema skin concerns

Niacinamide :: form of Vitamin B3, helps to minimize the appearance of fine lines, wrinkles and pores, also supports skin barrier to hold moisture

Sodium Hayluronate :: reaches deeper into skin's laters to provide powerful and gentle hydration properties for longer-lasting results

Ingredients: Water, Dipropylene Glycol, Glycerin, Niacinamide, Centella Asiatica Extract, Ascorbyl Phosphate, Sodium Hyaluronate, Nucifera (Sacred Lotus) Flower Extract, Prunus Serrulata (Cherry Blossom) Flower Extract, Lilium Tigrinum (Tiger Lily) Extract, Cacao (Cocoa) Extract, Paeonia Suffruticosa Root Extract, Tripeptide-5, Gardenia Florida Fruit Extract, Chamomilla Recutita (Matricaria) Flower Extract, Butylene Glycol, Adenosine, Allantoin, Carbomer, Panthenol, Xanthan Gum, Dextrin, Tromethamine, ,2-Hexanediol, Glyceryl Caprylate, Dipotassium Glycyrrhizate, Ethylhexylglycerin, Ammonium Acryloyldimethyltaurate/ VP Copolymer 1, PEG-60 Hydrogenated Castor Oil, Disodium EDTA, Fragrance, Limonene
Can these be used after I've had a treatment with erbium lasers?
Once the skin has healed it may be used. 1 week after treatment is typical for most erbium lasers.